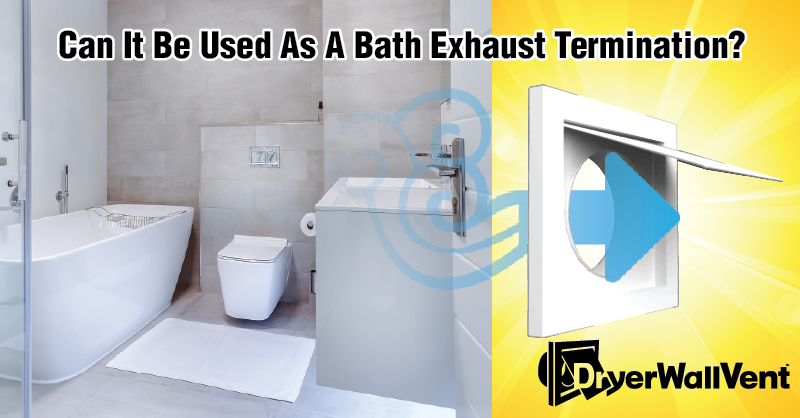 The DryerWallVent was originally designed to replace substandard exterior dryer venting terminations. Once people started noticing how elegant it made their home's exterior, the idea of the DryerWallVent as a bath fan exhaust termination naturally followed. Is the DWV able to be installed in this manner?
Yes! With compatible bath vent duct, the DryerWallVent is able to give your home a sleek look, while hiding the exhaust.
The only requirement is that the fan pushes air at 70 Cubic Feet per Minute (CFM) or higher (most quality fans exceed that). When deciding on a bath fan, it is good practice to select a higher CFM. The idea is that the faster air is replaced in your bathroom, the more quickly humidity is removed. Why a minimum CFM? The balanced, low-power magnets that help prevent pest intrusion require a little boost to get the damper open.
Check out the technical specs on this page.