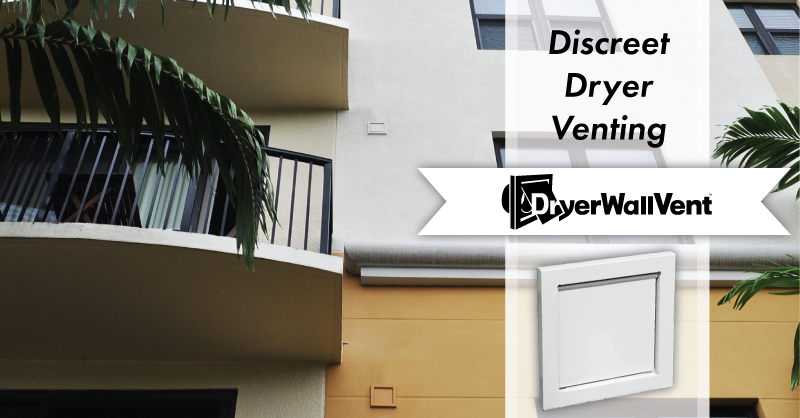 While most dryer venting options stick out like a sore thumb, DryerWallVent comes in several powder-coated colors and can be custom painted to blend into your home's exterior. For a very long time, exterior venting termination has maintained an industrial appearance. DryerWallVent changed the perception of venting by introducing an award-winning patented design that is functional as well as beautiful. Resisting animal and pest intrusion, the vent remains closed when not in use, and while running your dryer, it provides minimal (near zero) airflow restriction.
Even with the low-profile, some homeowners wish to have the DryerWallVent match the exterior color of the wall. With three neutral colors readily available, this is an easy task. For larger jobs, a custom color to perfectly complement the wall can be achieved.
When you need the best discreet venting option, look no further than DryerWallVent.