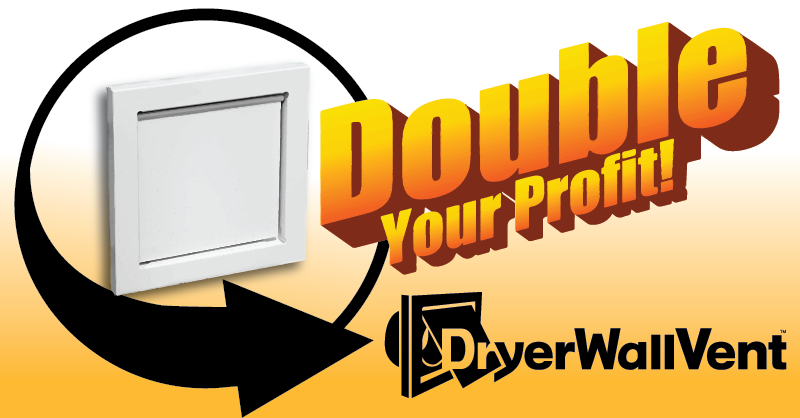 Order a three-pack of the DryerWallVent, which includes one of each color to upsell at your next on-site call. The installation usually takes about 15 minutes and can double your profits.
The DryerWallVent is a venting termination that allows easy access for cleaning while keeping pests and animals out. Its near-zero airflow restriction means that your clients will see an immediate drying time reduction, thus saving time and money. Powder-coated steel means this is made for the long run. Keep a few on your truck for those homes with sheet metal or cheap plastic covers that let the outside in.
With easy sells, great support and beautiful neutral colors to enhance or hide the termination, DryerWallVent will be your ticket to a great sale and repeat business!