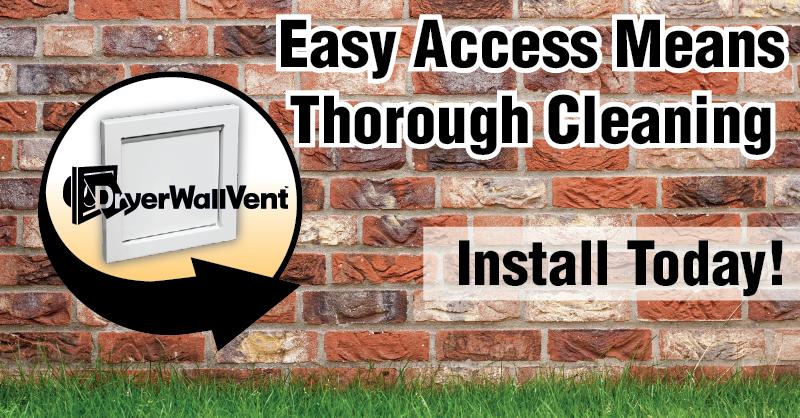 What happens when a duct cleaner is hindered by your plastic slat or metal hood dryer vent termination? It takes longer to clean and can lead to a less than complete cleaning. DryerWallVent provides straight in access to your ducts and allows your duct cleaner to perform their job faster and more thoroughly.
With the DryerWallVent's patented design, the balanced door flips open over 90 degrees, giving not only room for equipment, but also some elbow room! When not being accessed, the door remains closed to keep pests and animals at bay, yet opening readily for a steady stream of zero airflow resistance.
Talk to your duct cleaner and ask about installing the DryerWallVent today! Need to find a cleaner in your area? Use the DryerWallVent locator to search for your closest contact.