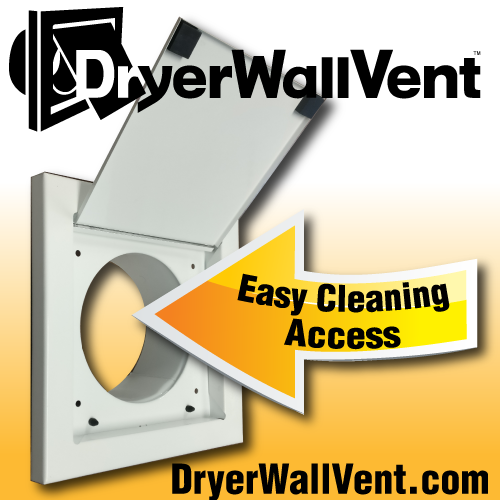 When you install the DryerWallVent, you are making it easier to clean out your ducts. Instead of a fixed hood or a slatted plastic cover, the DryerWallVent allows easy access for cleaning, while making it tough for animals and pests. The balanced door allows air to vent through with zero resistance as an added bonus.
If you currently have a fixed hood, you are restricting the air flow, as this is another 90 degree angle that the exhaust has to navigate. The other option is the slatted plastic venting, which inhibits air flow by getting warped, cracked, stuck, and frozen in place. Any one of these slats could affect the entire air flow. Animals consider both of these options as open invitations to set up house in *your* house.
The DryerWallVent helps prevent these issues and actually looks great with its low-profile. Throw into the mix a 90+ degree opening angle for the easily accessible door, and you have the pinnacle of design and functionality.
Visit DryerWallVent.com today and find an installer in your area.