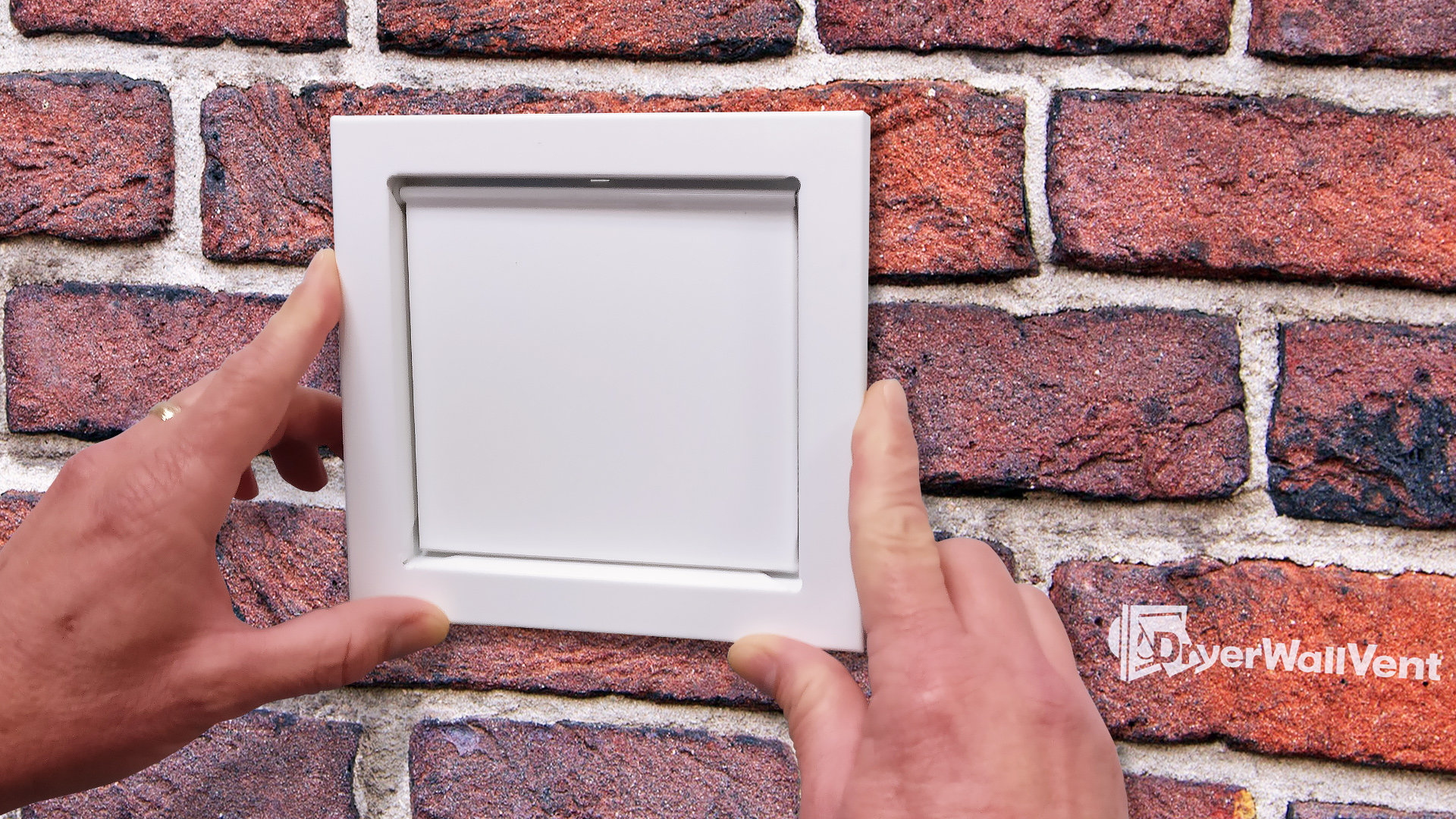 The Safest, Toughest Outlet For Dryers & Exhaust Fans
Each year, lint build-up in home dryer vents starts thousands of fires across the U.S. But you can help mitigate this danger with attention to small, but essential details like a well-made and well-designed dryer wall vent.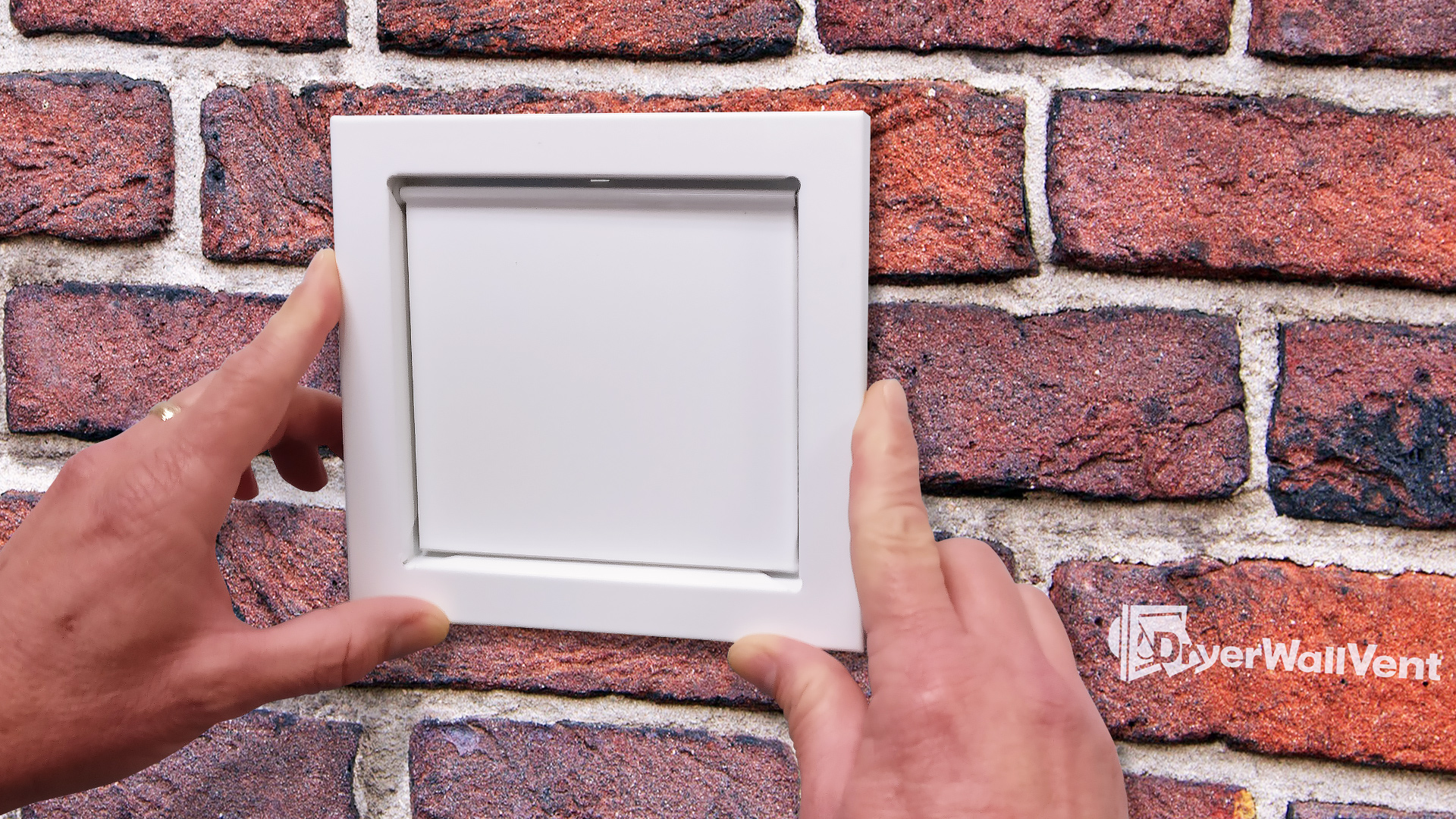 Airflow efficiency is very important for safe dryer venting. Eliminating restriction-points in the exhaust system—including both the ducting and the wall vent—helps improve safety.
In-O-Vate Dryer Products manufactures the DryerWallVent made of 26-gauge galvanized steel, with a lighter weight (30-gauge steel) damper fitted with both rubber bumpers that deaden noise and small, corner magnets which provide a secure closure. This design eliminates the need for a lint screen, which meets new building code requirements. Often, it is these old-fashioned lint screens that would enable lint buildup, leading to dryer vent fires. In addition, the magnets prevent birds and insects such as wasps from building nests within the vent, leading to another potential safety hazard. Their metal construction provides added durability not available with standard plastic vents.
The DryerWallVent complements the exterior of any home. Their low-profile design makes them unobtrusive no matter where they are placed and helps to prevent them from being damaged. The powder-coated finish comes in three versatile stock colors as well as custom colors for large projects, to match any exterior paint or siding option.
The DryerWallVent is designed for ease of installation on the job. In fact, the DryerWallVent can be installed in as little as fifteen minutes! A slightly reduced collar diameter will connect easily to any 4-inch duct, making these vents perfect for either new construction or retrofit projects. The fastener holes are covered completely by the damper, so the screws are invisible and protected, adding to its overall aesthetic ad durability.
"The DryerWallVents are nice looking, stay closed due to the magnetic catches, are good quality and easy to install," says Andrew Charbonneau, project manager, Building Energy (Williston, VT). "In fact, we also use them for venting bathroom fans to the exterior. They work well in both applications. The magnets eliminate the need for a screen to keep out birds, which is an added bonus." One note, the bathroom fan must push air at 70 cubic feet per minute (CFM) in order for the vented air to push open the magnetized flapper. Most quality fans that are properly ducted exceed that. With all exhaust ductwork, it's critical to keep duct runs as short as possible, and to avoid kinks and sharp corners that can obstruct airflow.
Using the DryerWallVent for both dryer and bathroom fan ventilation applications provides a consistent look to the exterior of the home.
For more information on the Dryer Wall Vent, click here.
This article was featured on JLC's website: (Journal of Light Construction)