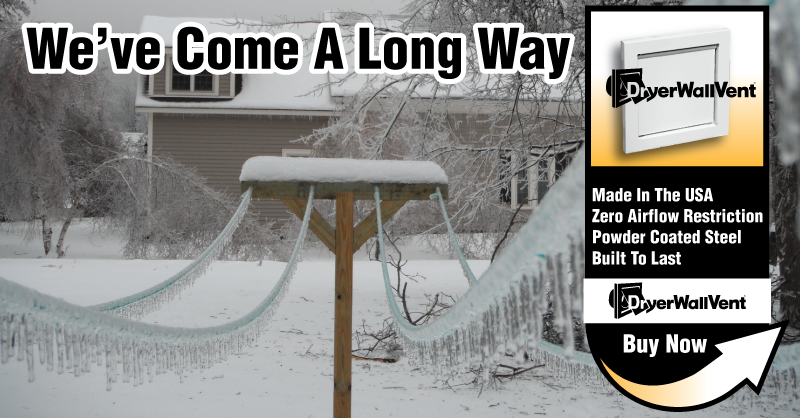 Drying clothes on the line is a nostalgic image of a civilized culture. These people took pride in having clean laundry, and displayed it for the neighbors to see. Now, unless it is in an instagram picture, we don't see other people's laundry.
We've come a long way from washing clothes in the creek to ultra-modern smart laundry rooms. DryerWallVent is the next step in your laundry room upgrades.
The low-profile DryerWallVent combines style, substance and safety in discreet dryer duct termination. Buy today and install in as little as 15 minutes! Click here to purchase.